Inflation, CPI, and The Rising Cost of Goods and services
Too long; didn't read (TLDR) To beat inflation, you need to make different choices at home, diversify across different asset classes and hold less cash than you might during non-inflationary times. At the end of the day, regardless of how much you worry or fret, that's about all you can do.
"A nickel ain't worth a dime anymore" - Yogi Berra
It is likely that you've recently heard friends talk about, heard the media talk about, or you've even talked about inflation. But, what is inflation? What does it mean for you, and why should you give it any attention at all?

If we look to Wikipedia, (for now) inflation is defined as:
"A general rise in the price level of an economy over a period of time. When the general price level rises, each unit of currency buys fewer goods and services; consequently, inflation reflects a reduction in the purchasing power per unit of money – a loss of real value in the medium of exchange and unit of account within the economy."
Who should you trust to determine if there is inflation?
Yourself. Regardless of what the Federal Reserve says, or what mainstream media says, or what you neighbor says, inflation is simply a rise in prices.

If you go to the gas station this week and prices are higher than last week, last month, last year then inflation is present. The same rule applies for any grocery item, clothing, house, vacation, you name it. For any item you purchase, if the same good costs more today, then there is inflation.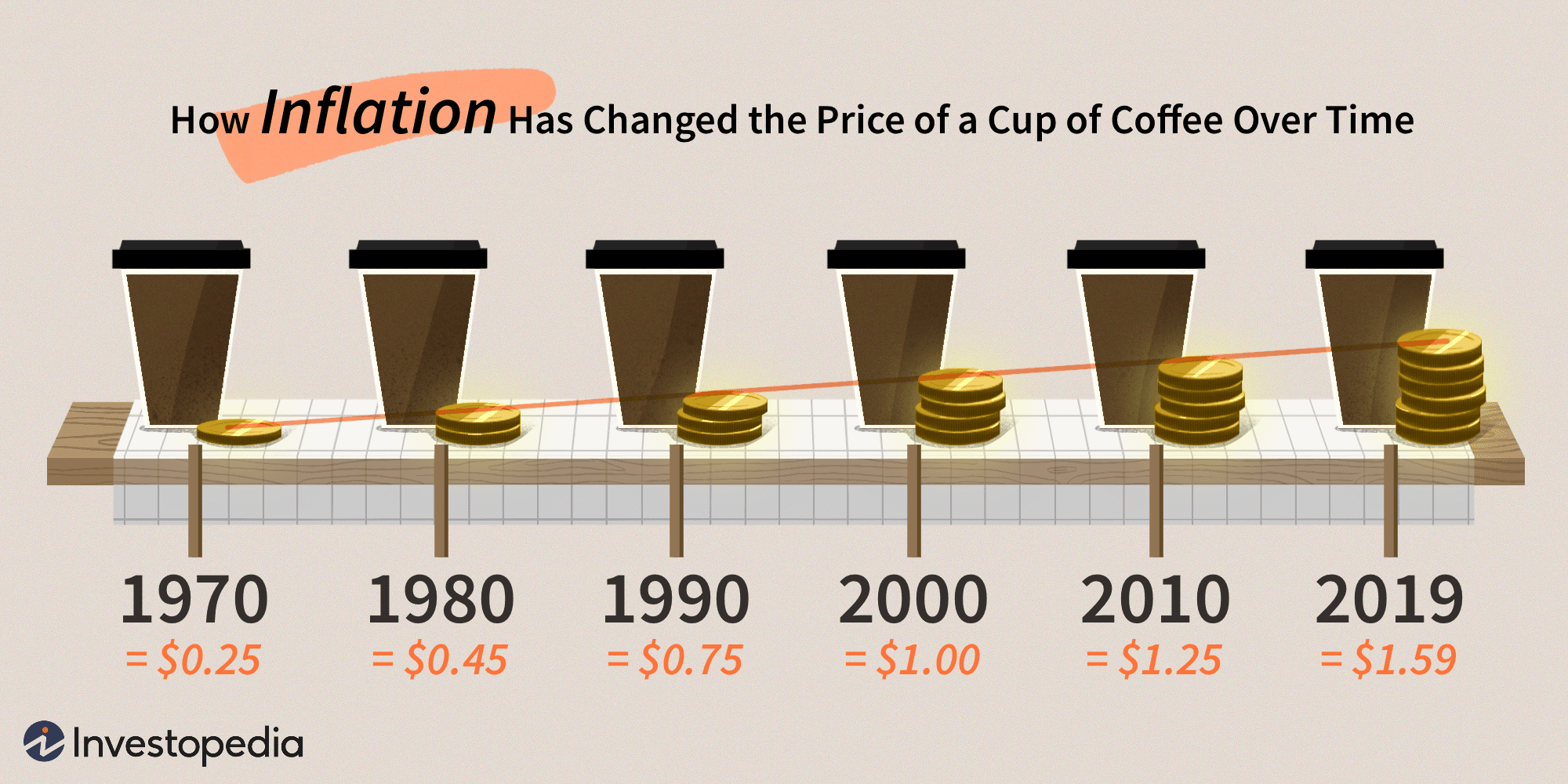 What does inflation mean for you?
If your typical costs are rising faster than your income, it means you'll see a reduction in the quality of your lifestyle. That is if you do nothing, because your cash flow can't buy as much as it previously could.
---
An Overview of Historical Inflationary Periods
---

What can you do to combat inflation?
For Starters, turn off mainstream media. You'll be happier and worry less.
Next, focus on things that matter most within the four walls of your house.
Finally, invest in assets and hold less cash.
In inflationary periods cash is trash because if you aren't spending it, it's depreciating faster and faster with each passing day. To combat the devaluation during inflationary periods you can buy more of the things you know you will need, or you buy stocks, real estate, gold, cryptocurrencies, or other hard assets. In these periods, you should seek to buy or invest in things you know other people will need and be willing to pay more for in the future.

Additionally, just because there is inflation, doesn't mean the end of the world is near.

What it does mean for you is that you likely will have to make substitutions in what, when, and how you consume for the time being.
Take a look at your monthly cash flow: Are there areas where you feel like you aren't getting the value that you're paying for?
Can you redirect some of those funds to areas where you are getting more value?
Outside of investing and diversification, substitution is one of the main ways you can combat inflation.
Kane McGukin serves as Senior Data Strategist for Arkos Global Advisors. He is passionate about technology, financial markets, and helping people progress. Kane and his wife, Ashley, live in Atlanta, GA with their two daughters. Arkos exists to help families thrive across generations by connecting their money with their purpose.
Disclaimer:
Our intent in providing this material is purely for informational purposes, as of the date hereof, and may be subject to change without notice. This article does not intend to constitute accounting, legal, tax, or other professional advice. Visitors and readers should not act upon the content or information found here without first seeking appropriate advice from a trusted accountant, financial planner, lawyer or other professional.
Join us: